SFO Services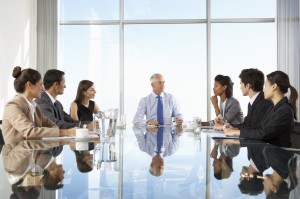 We have met with more than 1,000 family offices globally, and we run the #1 largest family office association with more than 70,000 members worldwide.
Through our experience in the industry, we have identified several areas where family offices consistently find value in additional connections, resources, and insights gleaned from our position in the industry. Those areas include:
Family Office CIO Services: Leveraging our networks and expertise, we are currently helping a family with ~$1B in net worth hire a Chief Investment Officer (CIO). In addition to helping family offices in that capacity, we also have a short list of several highly experienced CIOs and independent CIO consulting firms that we can help you identify and engage when appropriate.
Co-Investment Deal Flow & Direct Investment Advisory:  Many families, especially those with $300M to $1B+, have came to us for help in managing their direct investments. They have also come to us for assistance in accessing other families that may have proprietary deal flow or an interest in co-investing as well.  We have relationships with more than 250 single family offices and well over 30 $1B+ families, most of which have come to us for advisory services, connections to other families, or co-investing/direct investment needs.
Investment Committee & Advisory Board Member Services:  Whether you are starting your family office, passing the baton to the next generation, or just wanting to formalize things a bit more, we can help round out your investment committee and advisory board through direct participation. We can also help recruit additional members to the committee or board.
Family Office Formation & Formalization:  We can help you start a single family office or virtual family office that is custom-built to fit your needs and investment focus. We know the top attorneys and advisors to get this done quickly and effectively.  If you have a family office that is scattered in pieces between your foundation, CPA, estate planner, etc., you may want to consider formalizing your family office operations, and create a centralized system for making sure your goals are defined and being met, and to ensure that your advisors are speaking to each other often enough.
Executive Search Services:  If you are looking to expand your single family office team, our team at Family Office Executive Search is here to conduct a search on your behalf to identify qualified candidates. We can help you locate professionals who have worked in the single family office industry before, or have the very specific direct investment, due diligence, tax & estate, or risk management expertise you need.  We can leverage our live events, our 72,000 member family office association, and global client-base to bring you talent that is otherwise hard to identify.
We typically work with $1B+ family offices, but we can provide short-term or focused services and advisory solutions to those families with $100M to $1B as well.  Please contact me directly at Richard@FamilyOfficesGroup.com to explore how we could work together. I look forward to hearing from you.