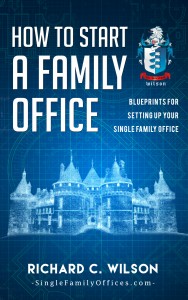 If you are interested in having a family office setup to more holistically manage your wealth we can help you create a solution that caters to your priorities and goals. We start by conducting an initial needs-analysis to better understand what you are looking for in a family office solution.   After that analysis is completed, we use that information to help you formalize your family office with a family charter and compass which will guide your wealth management strategy and inform your activities.  
We also evaluate your current advisors and services to ensure that you have access to best-in-class services, consolidated reporting, full-time staff (as needed), and operational processes that will support the long-term goals of your family office.
Richard C. Wilson, Family Office Advisor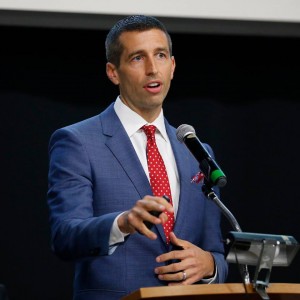 Richard C. Wilson helps $100M+ net worth families create and manage their single family offices and currently manages 25 clients including mandates with three billionaire families and a few $30M-$50M families as well.  Richard is also the founder of the Family Office Club, the largest membership-based family office association (FamilyOffices.com), and this position and the 20 live events that are offered per year keep constant best practices, deal flow, and peer connections coming to our clients.
Through operating the Family Office Club Association Richard has created the first platform business focused on the family office industry. He has spoken at over 200 conferences in 17 countries, has the #1 bestselling book in the family office industry, The Single Family Office: Creating, Operating, and Managing the Investments of a Single Family Office and a recently released book called How to Start a Family Office: Blueprints for Setting Up Your Single Family Office. Richard has his undergraduate degree from Oregon State University, his M.B.A. from the University of Portland, and has studied master's level psychology through Harvard's ALM program while previously residing in Boston. Richard currently resides 10 minutes from downtown Miami on the island of Key Biscayne, Florida with his wife and three daughters.
Family Office Startup Services
Our 11-person team can help you start your family office by providing any of the following services:
90 Question Initial Needs-Analysis Program

Formalization of the Family Office Organization

Consolidated Reporting Implementation & Management

Executive Search & Recruiting Services

Family Office Branding & Positioning Assistance

Family Office Process Documentation & Systematization

Best of Breed Service Provider Selection (General Counsel, Legal Formation, Accounting, Trust & Estate Work, etc.)

Ongoing Managing Director Responsibilities: Team Management, Deal Flow Screening & Investment Management, etc. Depending on Needs.