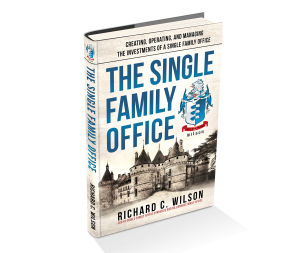 If you are looking for family office consultant to help in managing your single family office, we can offer hands-on operational management, direct investment and investment portfolio help, and build a plug-and-play infrastructure for your family. We have a dozen staff members available to serve your family office including: deal origination professionals, an executive recruiter, data and due diligence researchers, a reporting specialist, and our own CEO, Richard C. Wilson.
Richard specializes in serving ultra-wealthy families and has strong relationships with more than 1,000 family offices and 73 families whose net worth exceed $1 billion. By working together you can leverage our team's time and overhead, including our offices in New York, Miami, Portland, and Sao Paulo.
About Richard C. Wilson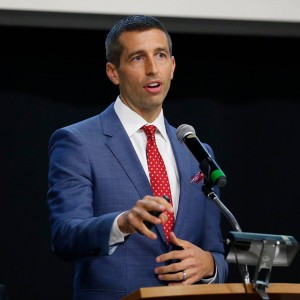 Richard C. Wilson helps $100M+ net worth families create and manage their single family offices and currently manages 14 clients including mandates with three billionaire families and as the CEO of a $500M+ single family office and Head of Direct Investments for another with $200M+ in assets. Richard is also the founder of the Family Office Club, the largest membership-based family office association (FamilyOffices.com), along with equity holdings in the training, single family office management (SingleFamilyOffices.com), investment conference, search, data research, physical bullion, private equity (PrivatEquity.com), food, and energy industries which do over $10M a year in combined revenue.
Through operating the Family Office Club Association Richard has created the first platform business focused on the family office industry. He has spoken at over 150 conferences in 17 countries, has the #1 bestselling book in the family office industry, The Single Family Office: Creating, Operating, and Managing the Investments of a Single Family Office and a recently released book called How to Start a Family Office: Blueprints for Setting Up Your Single Family Office. Richard has his undergraduate degree from Oregon State University, his M.B.A. from University of Portland, and has studied master's level psychology through Harvard's ALM program while previously residing in Boston. Richard currently resides 10 minutes from downtown Miami on the island of Key Biscayne, Florida with his wife and two daughters.
Family Office Consultant Services:
Family Charter & Compass Creation (Governance, Ethics, Investment Policy, Priorities, etc.)

Deal Flow Management, Screening & Structuring

Formalization of the Family Office

Acquisition Target or Portfolio Asset Visits in Person

Direct Investment Strategy & Execution (J-Curve Jumps, Niche Conglomerates, Co-Investing)

Consolidated Reporting Implementation & Management

Family Office Executive Search & Recruiting Services

Family Office Process Documentation & Systematization

Operations, Team Management & Hiring/Firing

Best of Breed Service Provider Selection (General Counsel, Legal Formation, Accounting, Trust & Estate Work, etc.)

Ongoing CEO or CIO responsibilities adjusted to each family office depending on needs